Fourth Year
We perform many solo pieces, but duets are our favorite. Above is a video of us performing Dvorak's Slavonic Dance No. 8 for Four Hands.
Third Year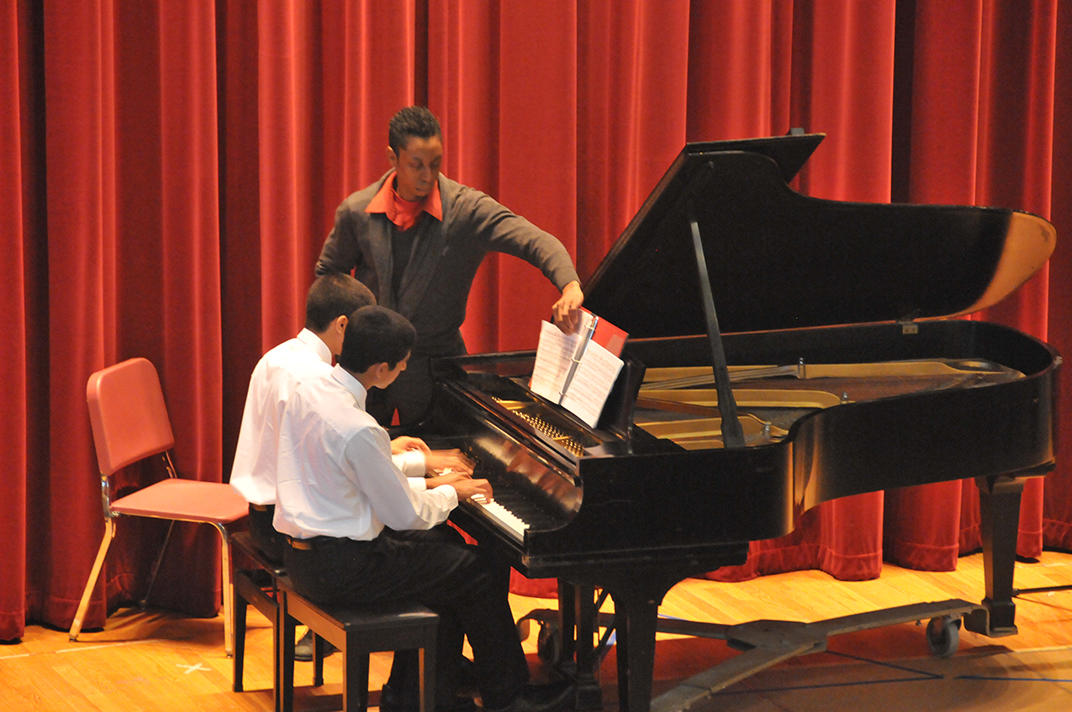 Worcester Academy has been graciously allowing us to perform our concerts in the Warner Theater.
Second Year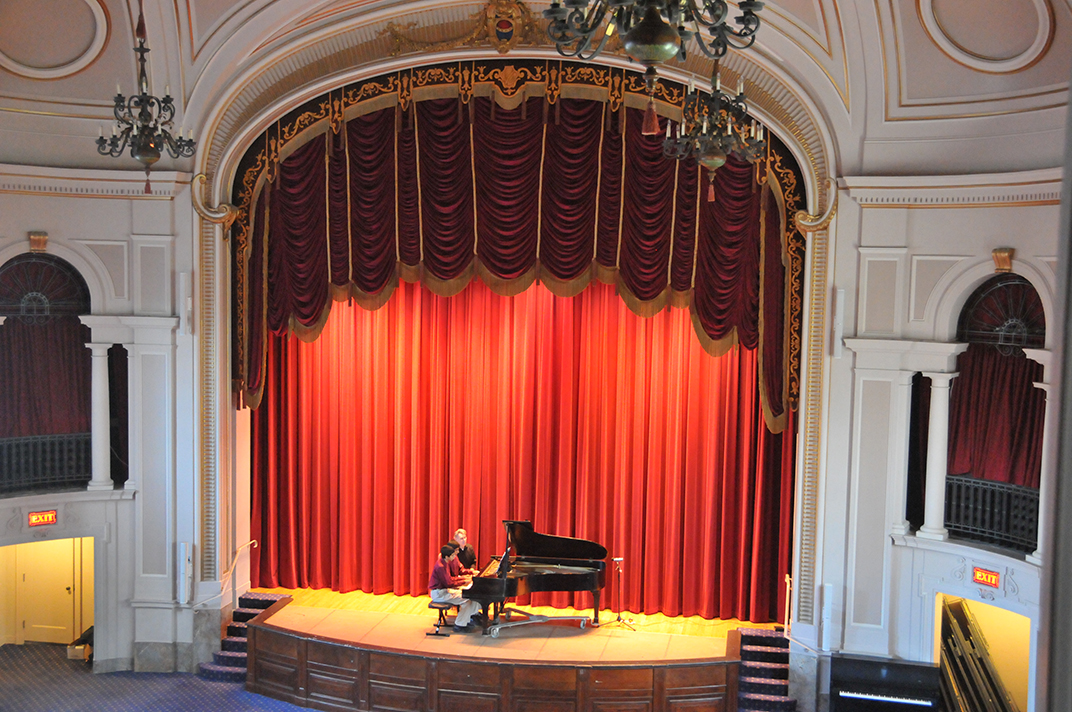 Our second year, we moved to a larger venue.
First Year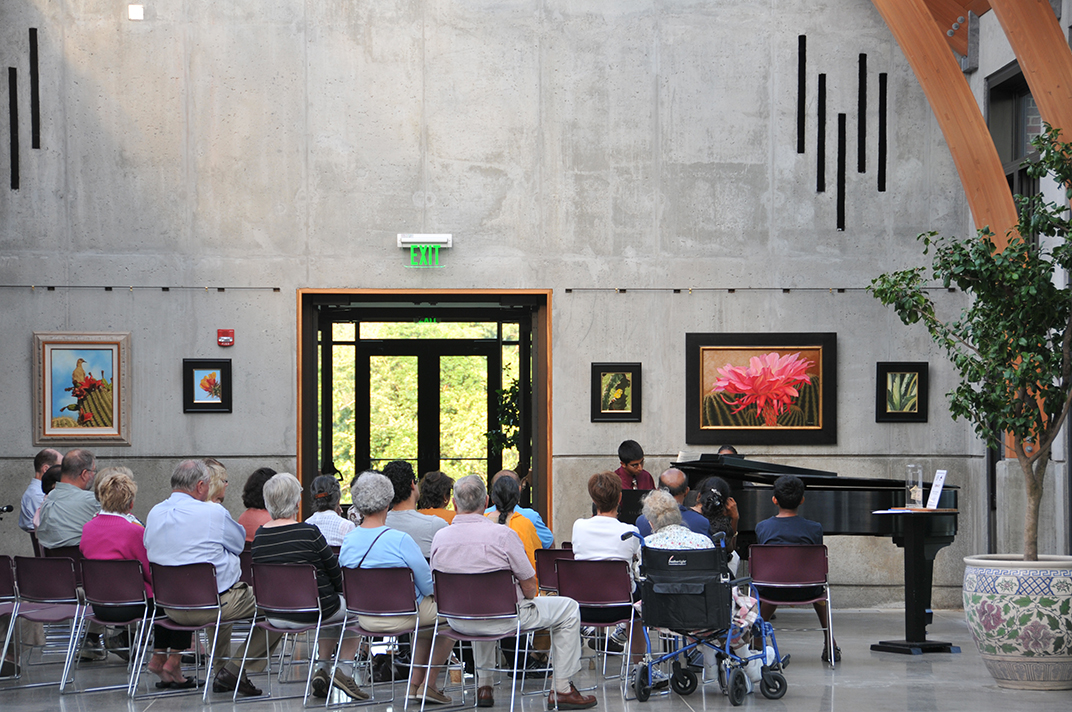 We had our first-ever Gift of Education performances at the Tower Hill Botanic Garden. We performed three concerts over three days.